Poor migrants pay for tickets from their pockets, unlike what BJP government promised in Gujarat. "We paid for our own tickets and went without food and water for seven hours", migrants said.
The BJP government had been lying all about the State government and the Railways paying for the tickets of migrants. 'Ahmedabad Mirror' busted the lie of the BJP by interviewing and video graphing the migrants at Railway stations.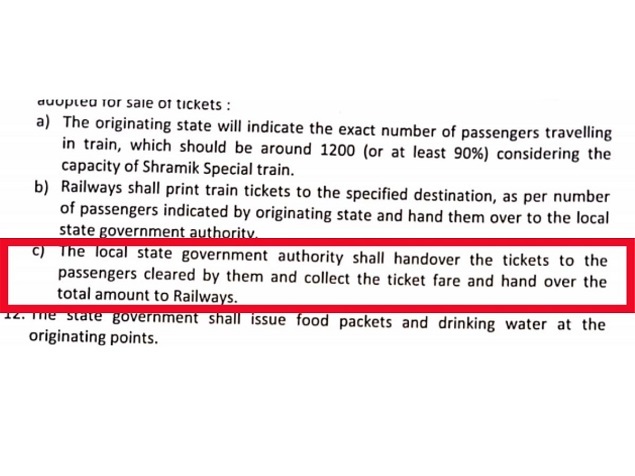 Some migrants received a subsidy for the ticket. The BJP claimed that they paid 85% of the ticket fare for the migrants traveling from Gujrat. The reports say it is not true. 'Mirror' has video evidence against the claim.
Mirror spoke to migrants who left for Uttar Pradesh, Orissa, and Madhya Pradesh, Jharkhand, and Chhattisgarh from Ahmedabad, Surat, and Vadodara. All those migrants said unanimously that they were asked to stretch out their pockets for the last penny to buy tickets for all destinations, except Jharkhand and Chhattisgarh.
Sonia Gandhi raised this issue of poor migrants shelling out money to reach their homes safe while BJP was still unaware of the situation. Congress later announced to pay for the travel cost of all migrants across the country.
Read More: Mirror