#boislockerroom boy committed suicide. The breaking news of underage student talks about gang-raping girls went viral a few days ago. The same way #girlslockeroom was exposed. Now, the boy mentioned in the chat group committed suicide. Twitter is on fire as fake feminists caused his death.
Follow the thread #boislockeroom
The boy named in #boislockeroom committed suicide. Girls should be charged with abetment to Suicide for threatening action based upon a false allegation.
The Class XII student whose name was mentioned in the post jumped from the 11th floor of a building and committed suicide in Gurugram DLF Phase V.
The Instagram handle narrates the post as below;
He is ________* And you will definitely will never see him again according to the balance of nature and congratulations to the girl who got justice from his suicide and I would like to congratulate all our teenagers who believe they are the new authority they are the new INSTAGRAM LAW SOCIETY OF INDIA there they sympathise people and come up defaming people with great conclusions like threats?
You coming up with an incident with no fucking proof and than you defame a boy and ask your frnds to threaten him and the incident which happened years ago and you didn't believed on authorities but you believe on social media wow intelligent generation yes you have all the rights to speak but if you are coming up with a crime scene and with a name on it but no proofs dude you are nothing but spoiling someone's life just like you did oh sorry you finished it social media gave you justice by snatching a son from his parents you wanted justice we have law for that not social media and stories!
And no one got rights to threaten anyone out there who gave you rights to defame someone to spoil his reputation with your words without the help of any legal authority shame huge shame ! He was just in 12 my condolences with his family and this is my request pls go to legal authorities for help instead of defaming someone on social media you just separated a lot of relations from him R.i.p THIS CASE IS WHOLE DIFFERENT STORY NOT RELATED TO LOCKERROOM.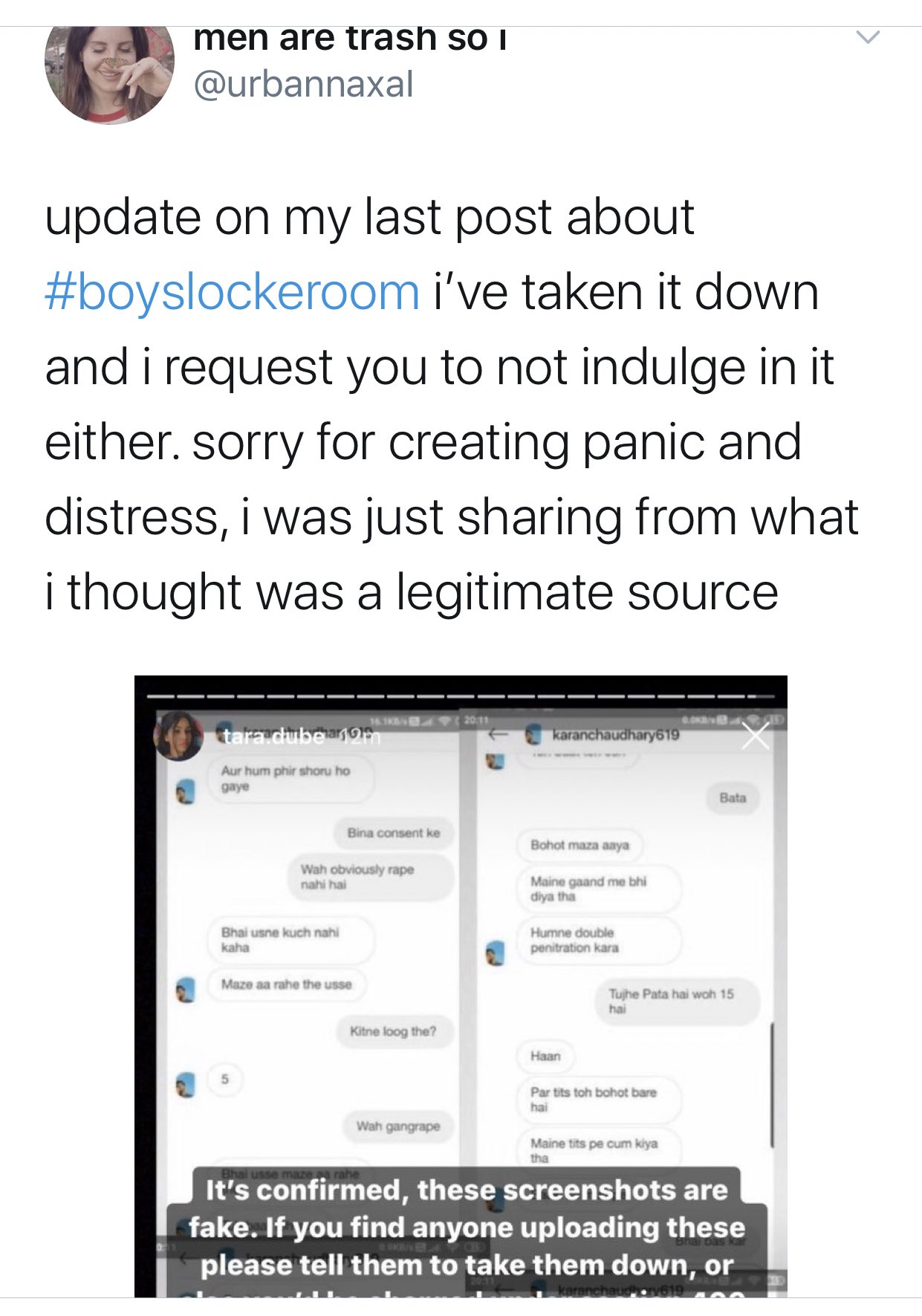 https://twitter.com/saahilmenghani/status/1257312026705059852?s=20
Sex education is the need of the hour and students should be guided with the precision that people be it girl or boy should not be objectified.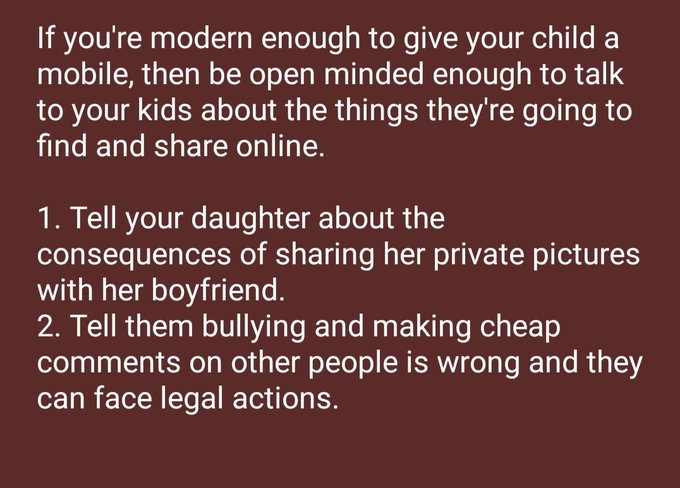 Students who are 16, 17 years old, are casually talking of gang-raping girls and women, swapping nudes without the consent of these women on Reddit, with not even a hint of fear of exposure.
The same media and people saw #girlslockerroom, where there were extremely dirty and sexy talks on boys.